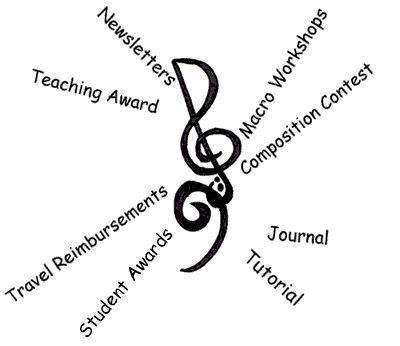 Click any word in the above graphic to go to that area.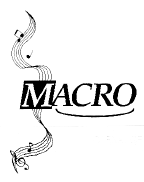 The Macro Analysis Creative Research Organization (MACRO) is a nonprofit organization for all musicians. The primary goal of MACRO is to promote musical understanding through a practical synthesis of analysis, pedagogy, performance, composition, and informed listening. Macro analysis is used as the springboard to facilitate this synthesis.
Macro analysis is a listening-based analytical system which views music via harmonic motion to and from a target chord or tonic. Its traditional application involves tonal music based upon "circle-of-fifths" root motion, however, this application can be extended to include other kinds of music that involve some sort of regular, directed harmonic motion. Visit our tutorial in macro analysis.
While we are very serious about our subject, our intent is to make the study of music fun for our students and ourselves. Come be a part of the camaraderie of fellow musicians through all aspects of performance, pedagogy, analysis, and composition: by sharing ideas on this Web site and by participating in the many activities that MACRO sponsors.